My HIV Story: We ALL Deserve Compassion
When I heard the results over the phone, my soul and spirit became locked up in turmoil. My hearing went, and the only thing I could feel was the pounding of my heart. I had to face something I'd never felt before: the fear of dying. I spiraled out of control thinking every day from that moment forward could be the last. I had to face that I was in fact not immortal and that life was not without consequence.
The ember of youth no longer burned within me, and I lost my way for a few years. I had to reignite the spark of life within myself. I had to incorporate my new status into a new self and say goodbye to the shreds of my old self. I had to let go of the shame and fear that imprisoned me. I learned that HIV does not have to be a death sentence anymore. I learned that was accomplished because of many voices getting together and speaking out. I discovered science and medicine now allowed me to live a relatively normal life.
We as gay men living with HIV are not sick because we are gay. We are sick and happen to be gay.
I had always loved science and gravitated towards biology. I decided to dedicate my life to helping those with HIV and to find a cure one day. My family stepped in and helped me regain the life that I thought I had lost. Then, and I might say unexpectedly, I fell in love with a beautiful person. I decided to go to college and enrolled at a community college. One day on campus, there was a college transfer fare. I was wandering through the booths when I saw the MD Anderson Cancer Center: School of Health Professions booth. I then set my sights on enrolling in one of their Laboratory Science programs. Eventually, I applied and was accepted into the Bachelors Program in Molecular Genetic Technology. I am now in my senior year, and I cannot help but feel that perhaps destiny was involved on that fateful day.
I wish people would realize how isolated, raw, and vulnerable you feel as you go through life as an HIV-positive individual. Even those who are within the LGBTQIA community shun you and even become angry with you. There are those who feel that HIV is God's punishment for being gay and/or that you somehow deserve it because you were having "unsafe sex." That issue is so entangled within the LGBTQIA culture, that members see those living with HIV as the embodiment of their own pain and suffering, regardless of their own status.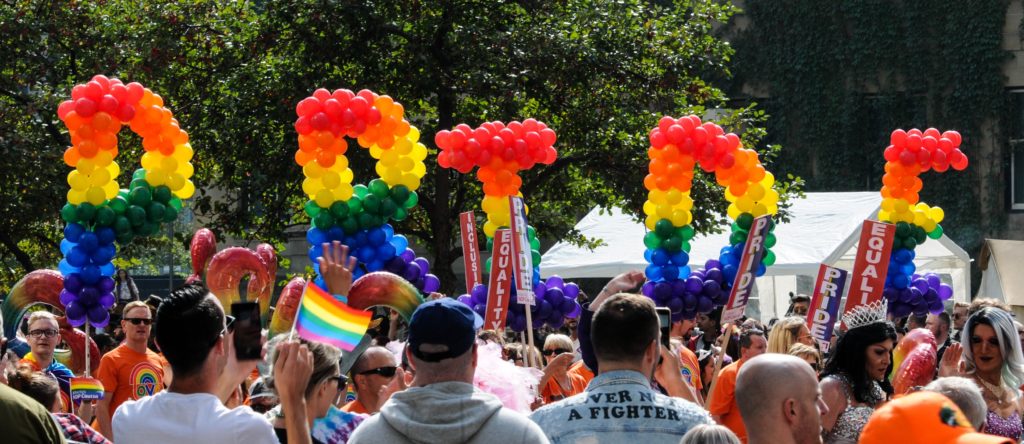 I am a gay man and came out when I was 16 years old. I remember being told that no matter what I did or what I accomplished in my life, it would never negate the fact that I was gay. That came from someone whom I loved unconditionally. I will say that I was far from a perfect teenager, and I was troubled while searching for my place in this world; however, that one statement brought me to my knees, and it has never left me.
We as human beings need empathy and compassion to heal. We as gay men living with HIV are not sick because we are gay. We are sick and happen to be gay. That fact is true for whoever contracts the virus. The virus does not care about the color of your skin. The virus does not care about your sex. The virus does not care about your gender identity, your income, or your social status. This virus is nondiscriminatory in its hunt for the CD4 cells it devours to survive. Those are the things I wish people without, and with for that matter, HIV knew about what it's like living with the virus.
Secure and Confidential
STD testing services
The fastest results possbile - available in 1 to 2 days
Author: Anonymous